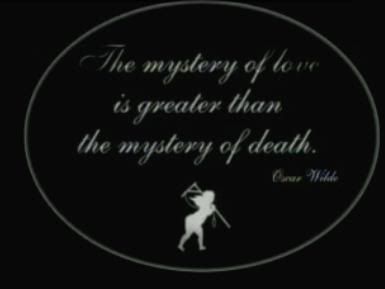 Welcome to the day devoted to love that everyone hates.Irony isn't it?Well not everyone.Some people really get obsessed about it.Even myself at times,what is not good about love?We get so engaged of the obsession of Valentine's Day to really notice what it is all about and enjoy it.
We're too busy running around in search of the pretty box of chocolates and the cute stuff with red,white and pink,gifts and cards.Flowers and teddy bears,all things that earn a few oohs and woos.You know the routine a few days later,the gift ends up in the back of a closet,or stored away never to be seen again.We're really busy obsessing on trying to fine that one precious gift that will say "I love you".But we fail to realize,it's in the "proclaiming" to the person that you love them is the REAL GIFT,not all the gifts that you run out and buy..
Sure it's nice to be thought about on this day.When you love someone very deeply,you tell them on Valentine's day.Myself, don't want gifts or things.All we wanted is to be with them, it's that simple with a person Or i'm just simple in wants from someone who knows...;)..
Funny we choose a day to show love commercially and every other day, don't tell the person we love, that we do.We let material things show our affection,to be a part of telling a person.Should we let this be the way that we tell them,we love them,or let a day tell you when or how to love?Does it really have to be a certain day to do that?Do we really need materialistic gifts to do that?Why not the words from your heart?Why not go out and just pick some wild flowers that do not cost anything?Say,I care about you like mad crazy and mean it? And,that be the gift this Valentine's Day?
Pick your own day to show affection,I say make it everyday!
Happy Valentine's Day,I love you all today and everyday!
Jenii